There's really no other word to describe this hunk of manliness: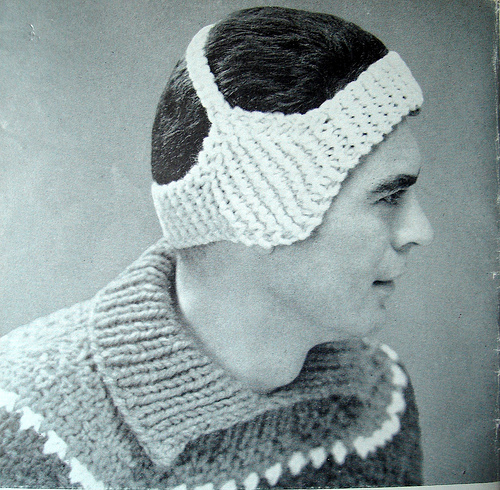 His head gear is reminiscent of the delicious balaclava helmet, yet so much more modern, and he wears it with a casual, rugged insouciance that makes it hard to look away.
Note that the garment's small size, combined with the use of a chunky yarn and garter stitch, make it the ideal project for a novice knitter.
I found him on Flickr where Flint Knits has posted gems from her large collection of vintage patterns. Check out selections from the 1940s-50s, 1960s, and the 1980s – a decade all too fresh in my mind.