I saw this image over at Midge's Mind, part of a series of eerie underwater sculptures by Jason de Caires Taylor. I find it haunting and beautiful.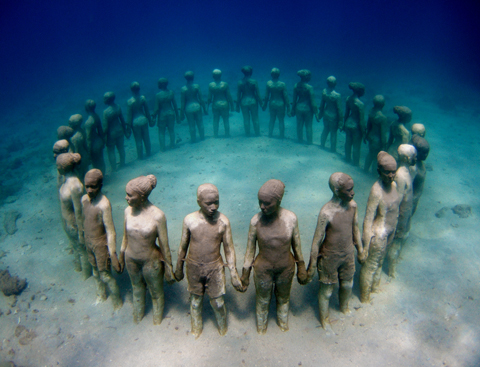 It reminded me of this sculpture called Welcome by Raphael Zollinger, presently on the campus of the Pratt Institute here in Brooklyn.
It really creeps me out that people walk by unconcerned. In the same way that it bothers me to think of a circle of figures waiting forever expectant, unseen on the ocean bed.