Wednesday, September 26th, 2007
I reaaaaally want to make something, but all my stuff – beads, yarn, fabric – is in boxes. And that would entail unpacking, which would require moving furniture into place, which is heavy and frustrating and feels like that game where you move the little squares around to make a picture. Pfft. Forget that. I'll just weave through the piles to get to my computer and read happy crafty blogs all day.
Today's find was the nerd and the needles, and yummy pictures of traditional Norwegian mittens.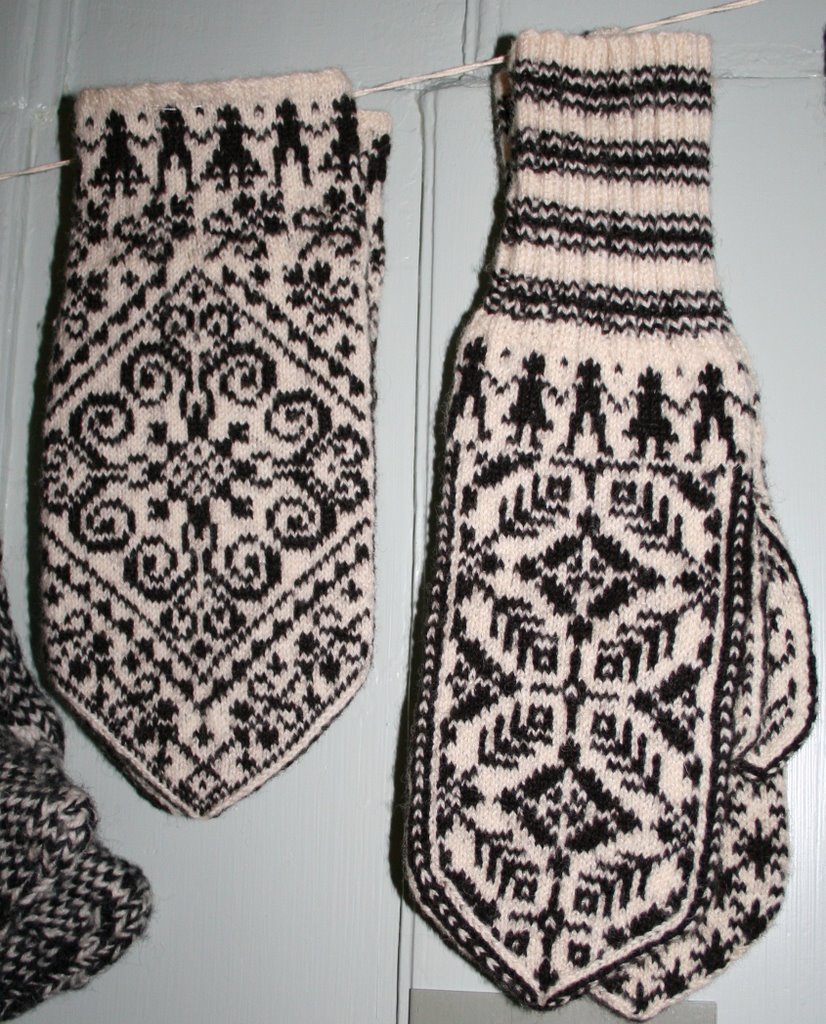 I want to knit those little people soooo bad. Might have to go unpack a box…